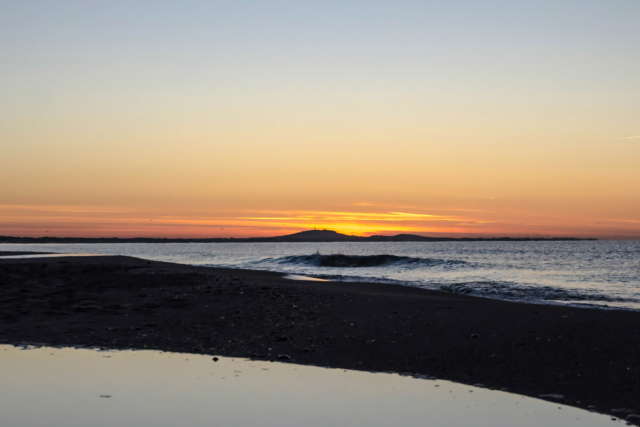 What to do in Languedoc-Roussillon?
Allow yourself to be filled with wonder by the loveliest tourist sites in the region, going out of the Le Sérignan Plage campsite. A guaranteed change of scenery in Languedoc-Roussillon, a region rich in culture and treasures!

The beaches of the Languedoc, the Camargue, the Canal du Midi… So many opportunities to discover the wonders of the region.
By staying on Le Sérignan Plage, the loveliest tourist sites in the region are on offer to you. With a favourable climate and landscapes as varied as they are unique, the Mediterranean promises you a guaranteed change of scenery. This legendary area reveals to you its historic and cultural treasures, both sun-drenched and bathed in heat.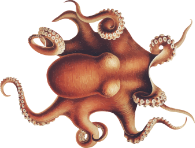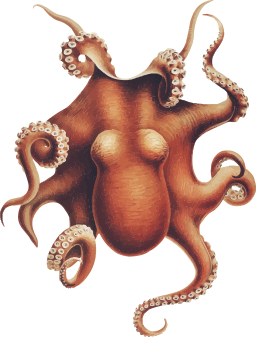 The beaches
of the Languedoc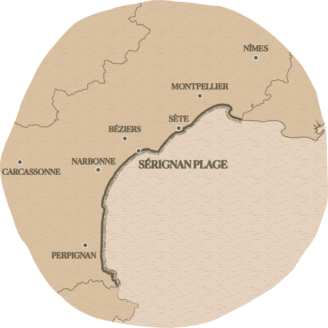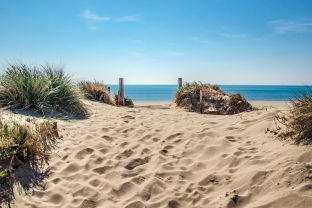 The Mediterranean coast unveils many fine sandy beaches, which stretch over nearly 200 kilometres. Absolute heaven for lovers of nautical sports, the beaches of the Languedoc are for the most part wild, preserved and adapted to families with young children. You will be filled with wonder at the Mediterranean coast, its wide sand dunes and its light sea breeze.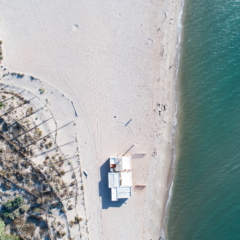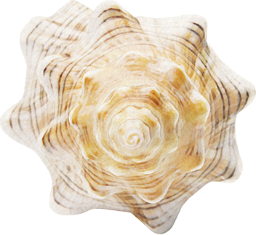 The Camargue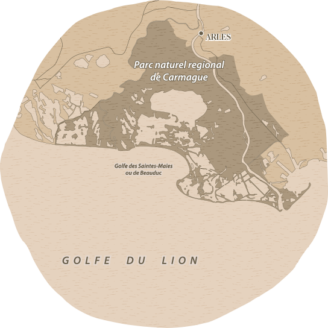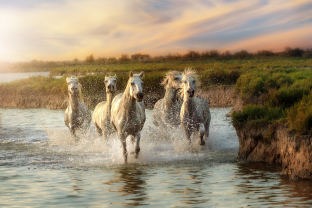 This exceptional area located in the Rhône Delta surprises you by its fauna, flora and the variety of its preserved landscapes. Étangs (natural lakes), meadows, cattle-rearing land, marshes, rivers, beaches or simply historic towns, the Camargue conceals a thousand treasures to visit. This alluvial plain is heaven for migratory birds, pink flamingos, bulls or even horses. Discover this unusual region imprinted with a unique culture packed with traditions.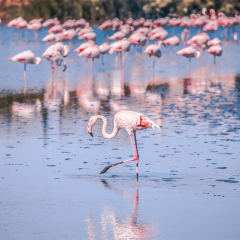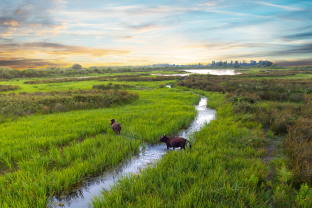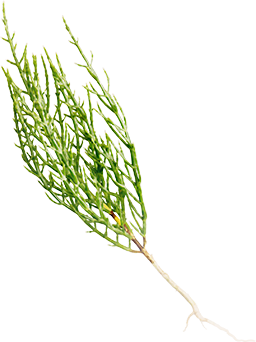 Sète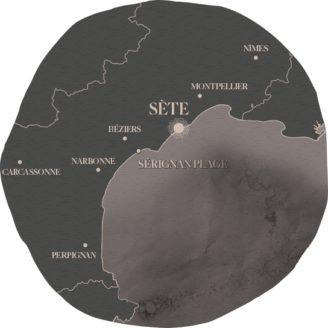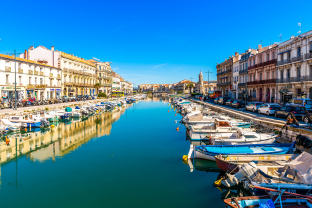 A port town bordered by the Etang de Thau, Sète, which both witnessed the birth of Paul Valéry and welcomed Georges Brassens, is dubbed "the Venice of Languedoc" owing to its many canals. Sète is also an attractive seaside resort, owing to its 12 kilometres of lovely beaches of fine sand, and its fishing port nestled in the town centre.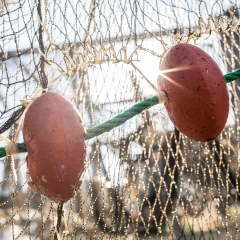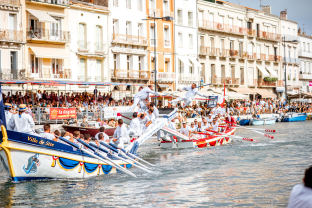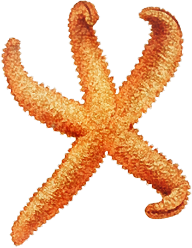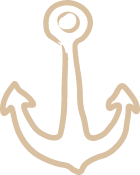 Béziers
and its locks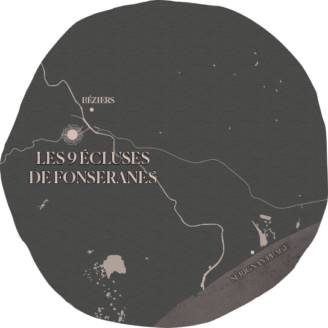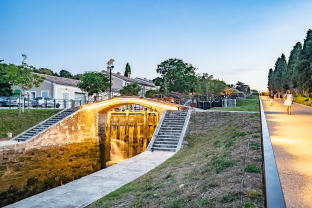 This character town, festive and packed with traditions, promises you a complete change of scenery. Stroll through the town centre to discover ferias, arenas, festivals and numerous shops. With its nine locks, Béziers takes 3rd place in the most visited sites of Languedoc-Roussillon. This creation, popular with tourists, the most impressive in the region, enables boats to surmount more easily the 21.5 metre height difference of the Canal du Midi.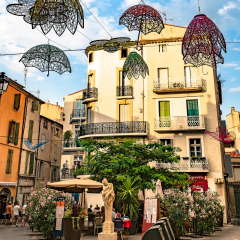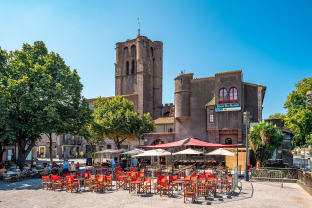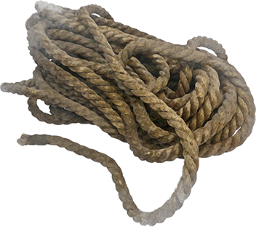 Canal
du Midi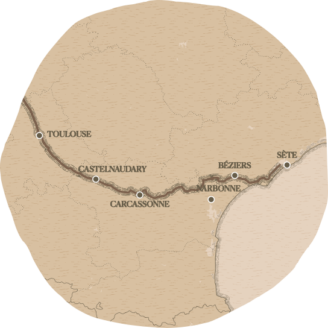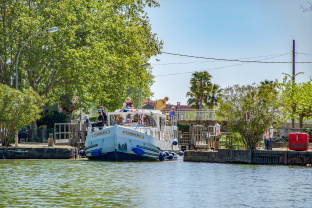 This fine work of the 17th century , classified as a UNESCO World Heritage Site was built by the French engineer, Pierre-Paul Riquet, a native of Béziers. The Canal du Midi, a gem of fluvial tourism links the Mediterranean to Toulouse by means of water.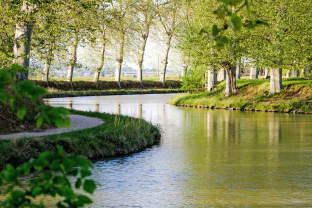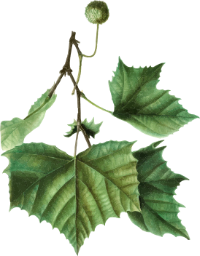 Carcassonne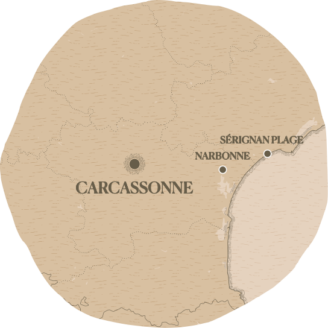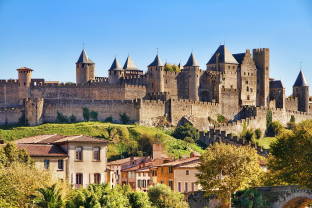 Carcassonne is a medieval character city to visit as a family or with friends. Through the many authentic alleyways, the 52 towers, the castle and the 3 kilometres of ramparts, discover life in the Middle Ages and the legend of so-called "Lady Carcas".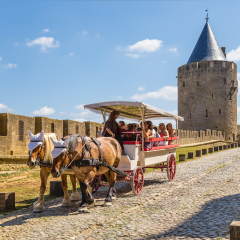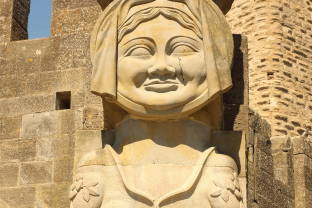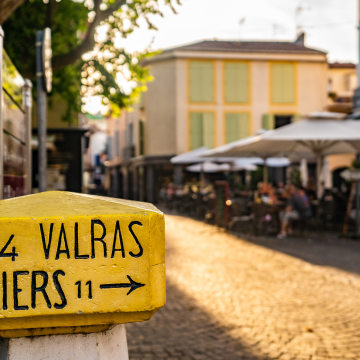 Explore the region
Loading
points of interest
Loading
the map