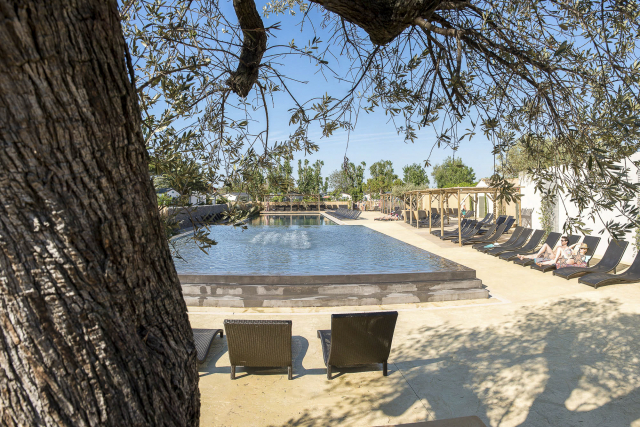 One of the most beautiful naturist campsites in the Languedoc
Le Sérignan Plage Nature is a naturist campsite in the Hérault. A unique green setting by the Mediterranean Sea, our campsite, a member of the France 4 Naturisme group, is considered one of the best naturist campsites in the South of France, and does everything to remain a "must" in Occitanie.

A naturist campsite
by the Mediterranean

Welcome to our naturist campsite!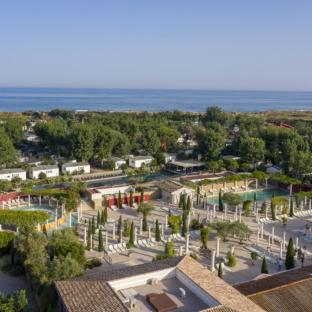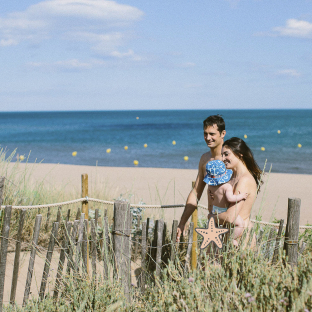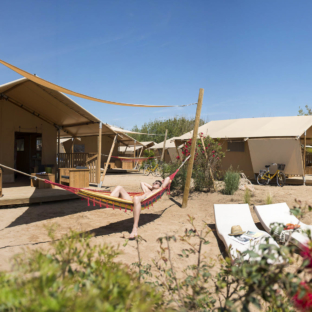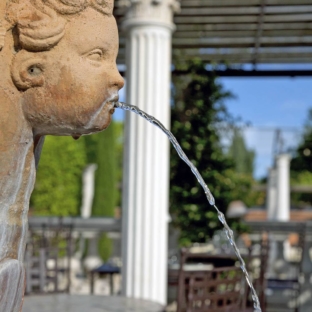 Be naked
in the Hérault…
Putting your bags down in one of the loveliest naturist campsites in the South of France is an unforgettable experience. You quickly remove your clothes to turn your back on social norms, and run to the beach naked with a free spirit, to begin what we hope will be your best holiday ever.
First and foremost, taking a naturist holiday on Le Sérignan Plage Nature is to enjoy an exceptional location on a naturist campsite by the sea, with direct access to a superb fine sandy beach. You can also make the most of an impressive balneotherapy area in Greco-Roman style, and top-of-the-range facilities having a bistro restaurant area and a Zen nature swimming pool.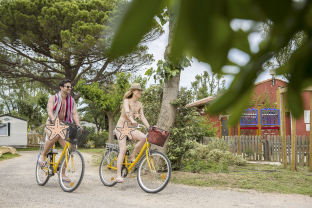 Naturist etiquette
Self-respect
Being naked enables me to revive my body, accept it, and appreciate it in its entirety. Awareness of my body encourages me to be kind to it. I simply allow myself to be me.
Respect for others
Courtesy, empathy and tolerance are my travel companions. Here I practice complete nudity, save in specific cases where common sense prevails. At certain times and for practical or hygiene reasons, I will feel the need to wear a pareo or a towel around my waist, maybe even clothes, but still only simply clothed.
For further information
Respect for the environment
Here, naturism lives in communion with the protected countryside. Natural living takes on real meaning.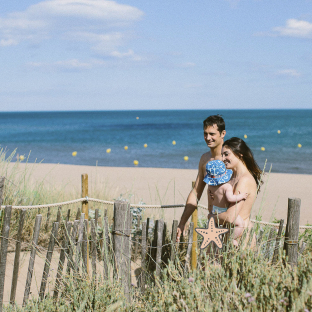 …In a naturist campsite by the beach
In the heart of the campsite, by the dunes, you will enjoy spacious pitches, as well as a wide selection of mobile homes available for hire for your naturist stay in the Languedoc Roussillon. Numerous shops and services are available for you, and a multilingual team is on hand to meet your needs, ensuring you want for nothing during your stay.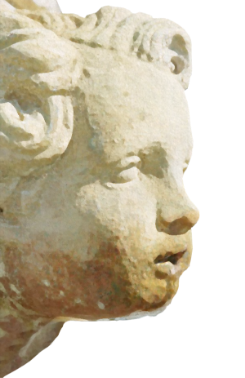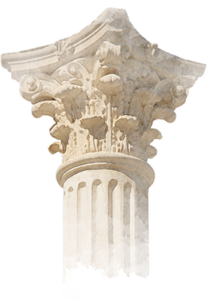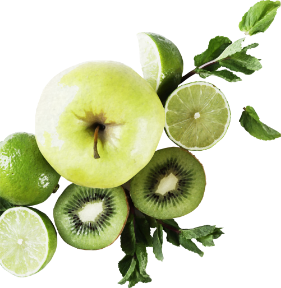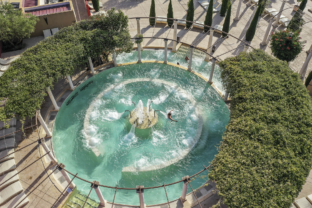 The small plus
By coming to Le Sérignan Plage Nature, in addition you will without payment of a supplement, be able to access the services, activities, lagoon swimming pool and giant water slides
of Yelloh! Village Le Sérignan Plage. This is the textile campsite adjoining the naturist one.
You combine the advantages of conviviality of a naturist campsite on a human scale
and the facilities of one of the most renowned and award-winning campsites in Europe.
Campsite with direct access to the beach
Campsite with direct access to the beach
A naturist campsite
In the Hérault
Wearing nothing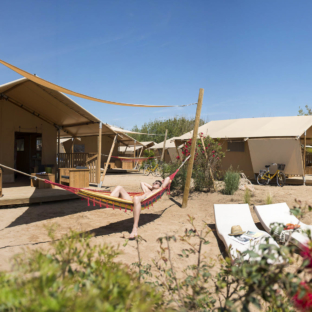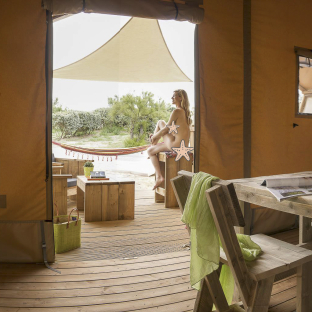 A return
to simple things
Naturist camping, first and foremost a story of simplicity. In harmony with nature, shaded pitches face the dunes, and holidaymakers are simply glad to be camping by the sea, in their birthday suit. On Le Sérignan Plage Nature, you will enjoy a wide range of naturist rentals enabling us to meet all expectations. From the high-end mobile home to the Nature tent or pitches for tents, caravans and camper vans.
Arriving on-site, holidaymakers stroll in the enchanting setting of a sun-drenched campsite, influenced by Mediterranean architecture with the painted ochre facades of Roussillon. They place their bare feet in the footprints of an ever-present Occitan culture.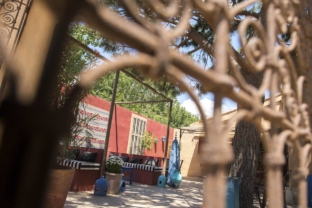 Around the Villa area, the heart of this naturist village, a number of shops and services are available to you. You are guaranteed to want for nothing during your stay on your family naturist holiday.
Every season, our campsite gets ever more creative, in offering you a lively entertainment programme and magical shows. Children are expected at the mini-club during the high season, and can take advantage of naturist playgrounds to enjoy themselves and have fun. Adults can make the most of numerous sports facilities and activities, in the textile or naturist areas!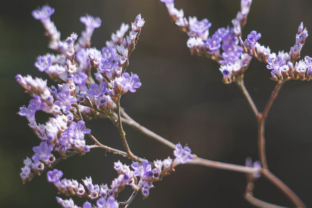 As our commitment to protecting the countryside is fundamental to naturist principles, each year the Sérignan Plage Nature campsite implements initiatives favouring the protection of the environment. This is to raise holidaymaker awareness, but especially to protect the biodiversity here and the natural spaces, which we are devoted to.
For further information about the steps we've taken and the campsite's history, please click here!