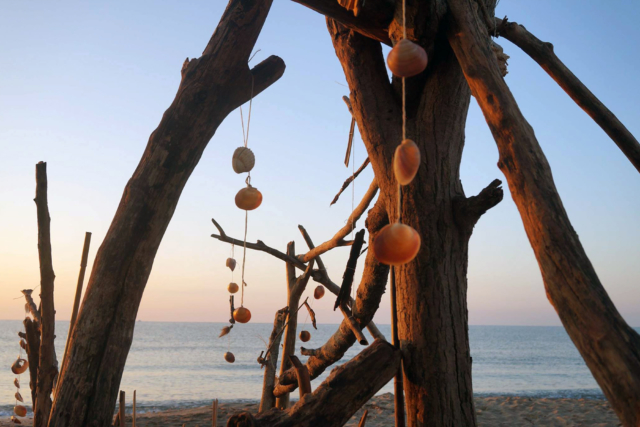 The history and values of our campsite
Discover the story of the Amat family and the Le Sérignan Plage campsite, a love story with holidaymakers, which has lasted for more than 50 years. For two generations now, the Amat family has had the sole objective of entirely satisfying its residents, on one of the loveliest campsites in Languedoc Roussillon. On this page, also find all our initiatives, commitments and values tor the protection of the environment.

The campsite,
a family venture
since 1965

The history of Le
Sérignan Plage Nature campsite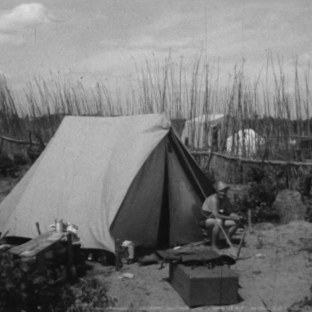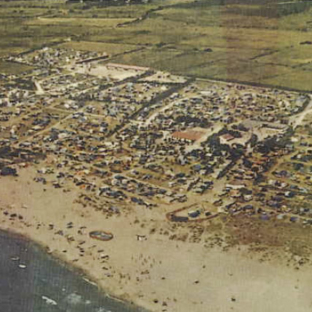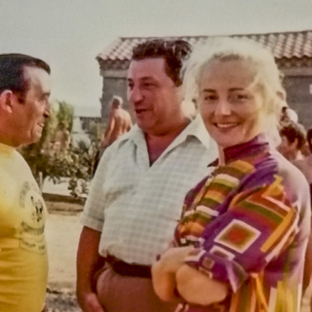 A pioneering tourism business
In 1965, tourism was already a sector said to be up-and-coming. Yet when Etienne and Henriette Amat set up by the beach in Sérignan, where there was neither a tarred road, water or electricity, they were slightly taken for 'crackpot' ('les fadas' as we say in the Midi!).
Back then, they had no money to buy the land needed to set up their business. However, Etienne Amat, a visionary agricultural trade unionist, managed to convince his wine-growing neighbours to rent out to him, from 1965 onwards, those acres of land which were not yielding much. The idea brought together 60 landlords within a non-trading land company, who formed an association for both the growth of the campsite business and tourism development.
After the textile campsite opened in 1965, the idea came to open a second establishment, this time given over to the practice of naturism. Put to Etienne Amat by a number of campers in Agde brought together by Christian Courcelles, in the Gymno Club Méditerranée (a multi-sports complex), this idea took shape in 1972, on land adjoining the textile campsite. Although set aside for practising healthy and family-orientated naturism, they had to argue with Sérignan town council, to obtain the required permissions. These permissions have subsequently been renewed every season, and Le Sérignan Plage Nature is now well established within the local landscape.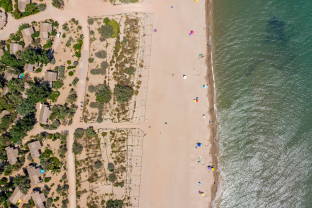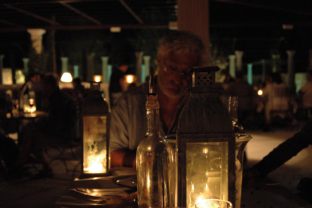 Key dates
1972
The naturist campsite opens on land adjoining the textile campsite, enjoying direct access to part of the beach set aside to practice naturism.
1975
Le Sérignan Plage Nature hosts the first World Naturist Congress.
During this congress the official definition of naturism is adopted: "Naturism is a way of life in harmony with nature characterised by the practice of communal nudity with the intention of encouraging self-respect, respect for others and for the environment". This definition is still used today!
1992
The handover to the present manager, Jean-Guy Amat, takes place. He will also anticipate guest needs. Innovation is constant on this market-leading camping and caravanning establishment.
2008
A total of 13 hectares complete the complex, whose objective is being the market leader in this field, by anticipating guest expectations. Especially so in terms of the site's integration into the landscape and respect for the environment.
2013
The year is marked by the installation of an entirely new splash pad of 1,000 m² with a boat reminding you of the water jousting in the port of Sète, water slides and cannons. There are also water pistols, water arches, and a "ventre glisse" (stomach sliding on an inflatable track)…An entirely new vehicle-free area opens on the Le Sérignan Plage campsite. Alongside the natural and protected area, it accommodates new cabins: the Canardières.
2015
A completely new area emerges with the air-conditioned "Cottage Patio" cottage accommodation. This has 3 bedrooms to accommodate up to 7 people! Perfect for holidays with large families and blended families…
2016
In 2016, a lovely 500 m² swimming pool is added to the already magical water park areas on the Le Sérignan Plage Nature campsite.
A water paradise, in shades of deep blue, with a Jacuzzi area sits imposingly at the end of the main pool.
That same year, our convivial space opens: "Le Clos des Oliviers", sometimes a bar-restaurant, sometimes a musical stage, a place for smiles and culinary delights, 100 metres from the beach.
2022
The campsite is celebrating 50 years! To mark the occasion, numerous activities are planned right through the season, so holidaymakers can celebrate this anniversary in the best possible way!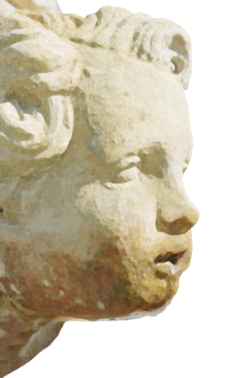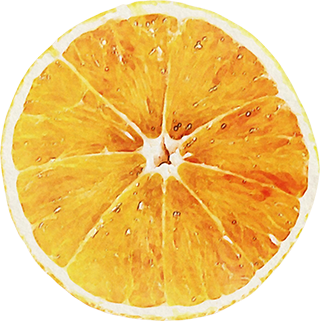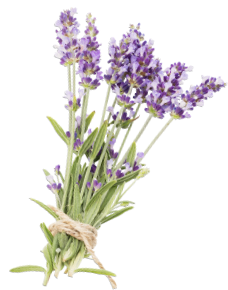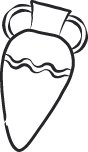 Our approach and values
A campsite involved
in protecting the
environment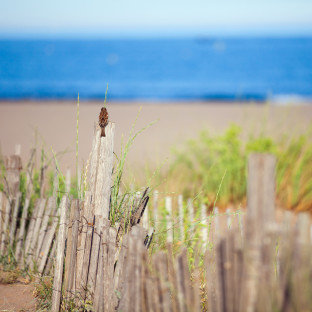 All our initiatives and our values
Le Sérignan Plage is a family affair based upon know-how, values and initiatives, favouring the protection of the environment. Thanks to its advantageous location in the heart of an area protected from all urbanization, by the Conservatoire du Littoral (responsible for French coastal conservation and management), Le Sérignan Plage is a pioneering establishment in ecological camping, established in the centre of a green oasis.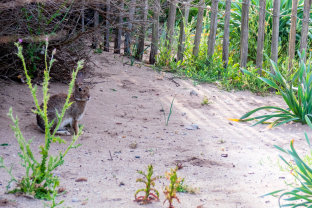 Our initiatives
Sorting and waste development.
Saving drinking water supplies.
The connection and creation of a second network of untreated water (non-drinking), to ensure flower beds and lawn areas are watered.
Use of low-energy lighting and electric vehicles.
Recycling of waste water for irrigation of trees, and not producing any pollution.
Fighting mosquitoes naturally. Our solutions have included protecting swallows' nests (a single swallow can eat up to 850 insects per day!), and putting in bat nesting boxes (a bat eats between 2,000 to 7,000 insects per night!). This has included our setting mosquito traps in certain hot spots, by impersonating human breathing (thanks to the presence of carbon dioxide…).
Encouraging natural plant pollination, by placing bee hives here and there on the campsite.
Protecting plant biodiversity, by putting in wood slat fences on the dune, to prevent trampling on rare species and by channelling movement.
Reusing earth sifted during our winter works.
Heating swimming pools with pumps using recently generated heat, to reduce our electric consumption.
Installing electric charging points so holidaymakers can charge their vehicle.
Planting more than 2,000 different plants each year, by favouring local species, saving both water and chemical treatment.
Using local companies for the design and production of cabin projects (creating/maintaining jobs and sharing tourist development spin-offs).